Repair Process
The repair process involves various steps, here is a quick review to let you know the general steps on why it can take longer for your vehicle to be repaired properly.
Your vehicle is inspected and the estimator will detail the damage caused by the collision on an estimate form. Sometimes there can be other hidden damage or a need for other parts once disassembly begins.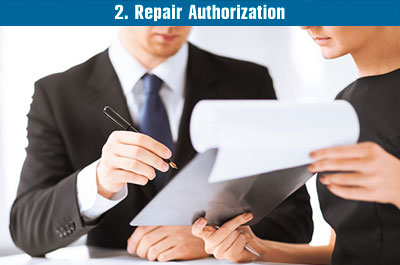 You must first sign a repair authorization allowing us to repair your vehicle. If an insurance company is involved, they must also approve the repair estimate before we can begin work.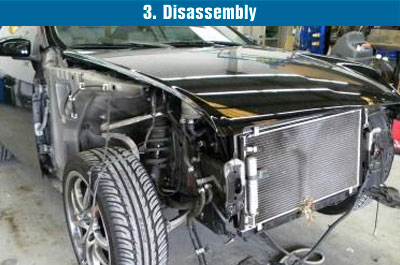 As we disassemble your vehicle for repairs, we may discover hidden damage outside the original estimate. This will require us to prepare a supplemental damage report for the Insurance company, which can result in possible re-inspection, additional parts, and possibly a new completion date.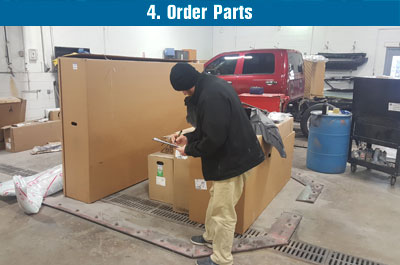 As soon as the repairs are authorized and the vehicle disassembled, the necessary parts to fix your vehicle will be located and ordered. Repairs will begin immediately once the parts arrive.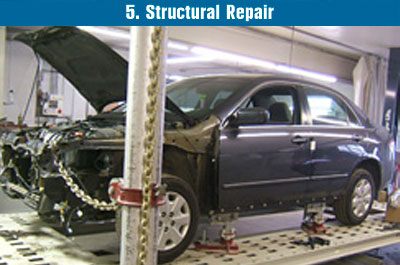 Structural repair is done in cases of heavy hits in order to get the unitized body returned back to the factory specification.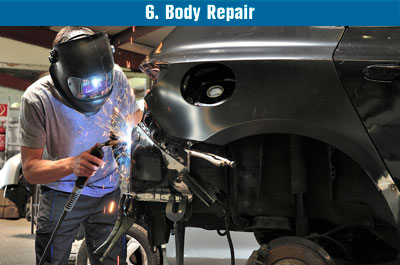 All collision-related repairs require some cosmetic repair and may require replacement of factory panels. We will ensure your vehicle's replacement and repaired parts look, fit and align the way they should.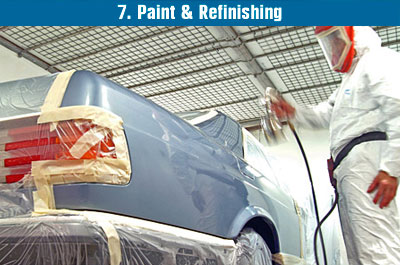 The paint process begins, primers and special base colors added. The vehicle is baked to cure refinish coats to meet factory quality or better. Primary color is applied, clear coat and final stage of paint is applied, refinish is buffed and wet sanded where necessary to ensure invisible repair and factory match.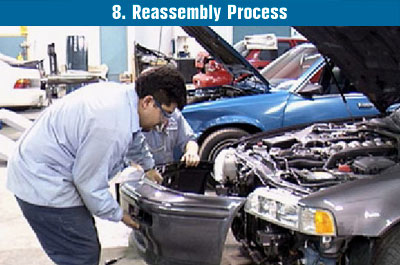 The Vehicle is re-assembled, a post-repair cleaning is completed. A final inspection of the vehicle's systems ensures that all repair standards have been met.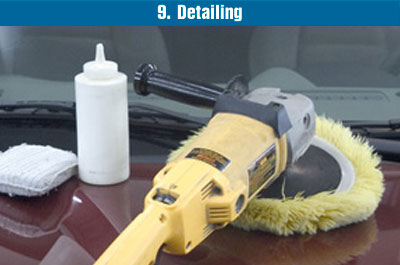 Your vehicle will go through a thorough detailing inside and out to ensure any dirt that may have accumulated during the repair is moved. Your car will undergo a thorough cleaning, test drive and quality inspection prior to delivery.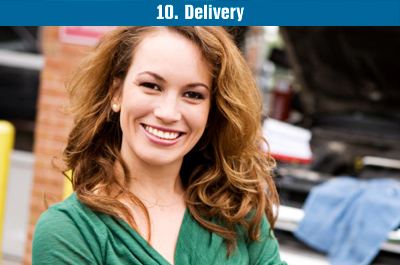 Your restored vehicle is ready for pick-up. The final paperwork is reviewed and signed to ensure the proper techniques were used and provides you with a lifetime guarantee on the repair.